Buy or Sell the Purses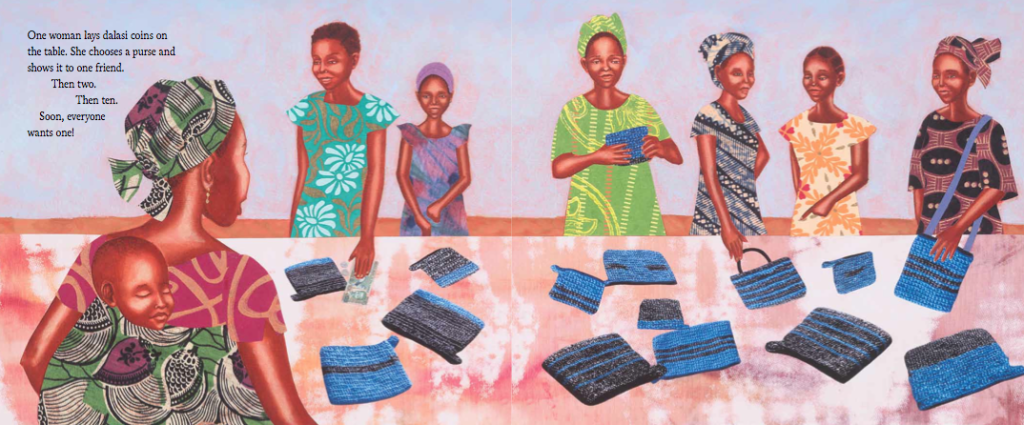 Where to Buy
—-> NEW!! If you're interested in buying a recycled coin purse from the women of Njau, you can buy them online through our eBay listings! Click here to buy.
You can also also ask for them at your local Fair Trade store. Fair Isle Books & Gifts is one such place (call if not available online).
***UPDATE: Because of CoVid-19 challenges and popular demand of the recycled purses, many stores are currently out of stock. We encourage you to reach out to outlets individually to ensure they have stock before trying to place an order.***
How to Sell
Are you a fair trade store or gift shop owner who already carries the Gambian women's recycled purses? Fill out our contact form and let us know—we will list your business on this site!
If you're hosting Miranda Paul and Isatou Ceesay for a school visit or you're a stop along a One Plastic Bag fall or spring virtual tour, just let us know if you want to include a purse sale along with your event. To book Miranda Paul & Isatou Ceesay to speak with your students or at your event, please fill out or contact form or email JulieAnn Hartman at The Booking Biz (julieann at bookingbiz dot com). We'll show your students the purses and maybe even send you one to keep!
If you're interested in purchasing the items in bulk at discount or wholesale prices to distribute or sell through your fair trade store or church or museum gift shop, you can contact the women of Njau directly to order – please fill out the contact form on this site with the name of your organization, contact info, and number of purses (approximately) that you are hoping to order. The Women Initiative Gambia members are currently in search of a fair trade distributor in the US to regularly handle domestic wholesale orders. (Opportunity!)
Please note that purses tend to sell out very quickly when they arrive in the U.S. We recommend ordering in bulk for most cost-effective and planet-friendly practices.