the bags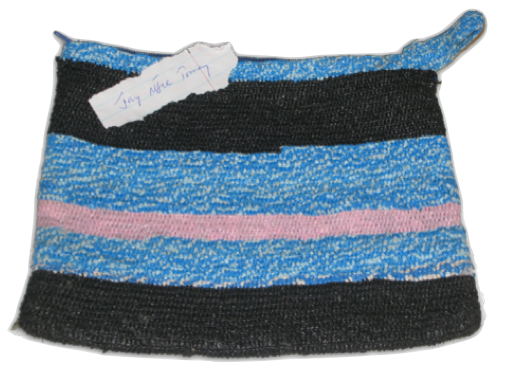 Making recycled plastic bag purses may seem like a simple idea—but it was life-changing to the villagers of Njau, Gambia in the late 1990s. The project continues to save livestock, prevent greater outbreaks of disease, and make the soil healthier. Did you know that each small coin purse recycles 4-10 plastic bags? The women use very small crochet tools to create durable, functional items and have sold them to people around the world.
In the early years of the project, many of the women and girls who joined the co-op did not know how to read or write. Thanks to the income provided from the recycled bags, they now have a Skills Centre and an organization, Women's Initiative Gambia (WIG). These resources provide classes and business opportunities. If you buy a purse today, it might come with a piece of paper tucked inside—the woman who made your purse has written her own name.
These women have also been educated about Fair Trade principles and have gained a significant amount of confidence in themselves, their business skills, and their respect for the environment. They are always trying out new designs—from recycled cell phone and passport holders to dolls and ornaments. Click here for more information about buying or selling the fair trade purses.
Here's a YouTube Video where you can learn more about how the bags are made:
Click here to learn where you can buy the bags or the book.