Explore the Book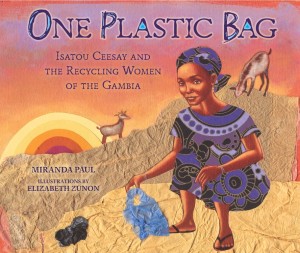 Click to buy from any of your favorite online retailers.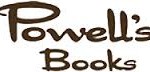 One Plastic Bag: Isatou Ceesay and the Recycling Women of the Gambia tells the inspiring story of five women who creatively dealt with their village's plastic trash problem. Despite limited resources and ridicule, Isatou and her friends persevered for more than a decade, eventually realizing economic empowerment through their recycled plastic purse project. The book also includes bonus information such as a Wolof language glossary, timeline of actual events, and photos of the women of Njau.
The book, written by Miranda Paul and illustrated by award-winning artist Elizabeth Zunon, has been honored as a Junior Library Guild Selection! Its release date in the U.S. is February 1, 2015. You can buy the book at Barnes & Noble, local chain or independent bookstore, or Amazon. That way you'll be one of the first to get the book once it's available.
SCHOOL & WHOLESALE DISCOUNTS: Please contact Maria Kjoller (mkjoller@lernerbooks.com) at Lerner Books to request a bulk or wholesale discount if you are buying the book in a large quantity or if you are a reseller.
One Plastic Bag book full information flyer
Awards & Reviews: This book has already been named a Junior Library Guild Selection and was reviewed in Kirkus Reviews. To learn more about the amazing mixed media illustrations, click here.
Click to add One Plastic Bag to your Goodreads shelf. Thank you for supporting this book!
Want a signed copy of the book?
Autographed copies are available from The Reader's Loft. Simply call 920-406-0200 or email info@readersloft.com to order a signed book. They'll ship it right to you or a gift recipient of your choice.