Isatou Ceesay Wins 2020 Inspiration Award from the Gambia's Women's Chamber of Commerce
Congratulations, Isatou! Here's a picture from the event on March 12, 2020. Thank you for being an inspiration to women, environmentalists, and entrepreneurs worldwide.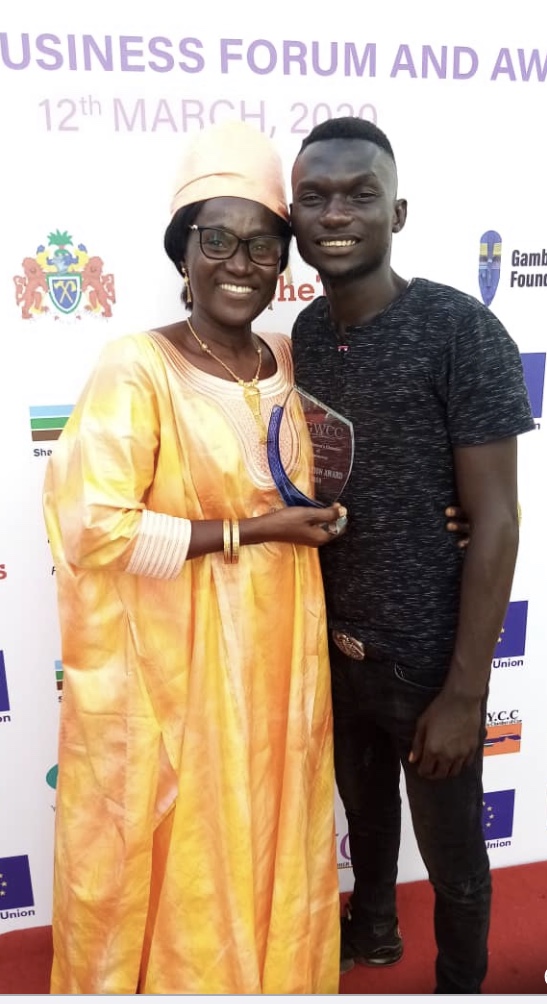 NEW! During the COVID-19 outbreak and school closures, many publishers are allowing educators to read picture books to their students in closed-link recordings. If you want to read One Plastic Bag on a video for your students, fill out this online form from Lerner Publishing to request permissions. View additional teacher resources here.
Congratulations on being recognized by OkayAfrica's "Respect the Hustle"
series, Isatou Ceesay!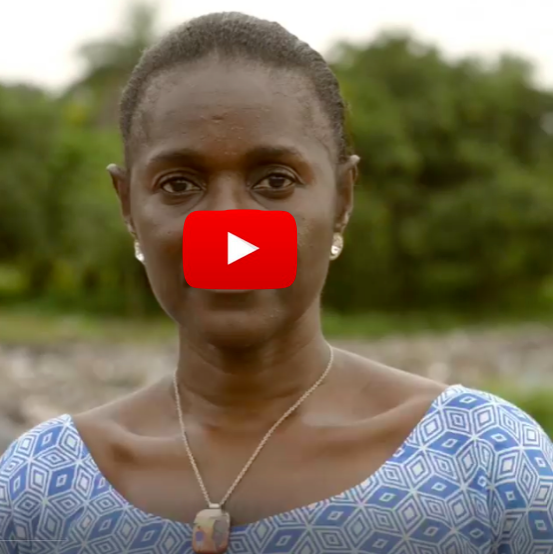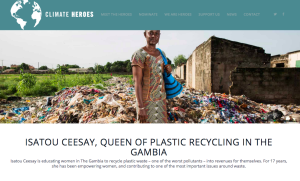 BREAKING NEWS!


Isatou Ceesay named "Queen of Recycling in The Gambia" as new documentary is released from Climate Heroes. Read more or watch the video here.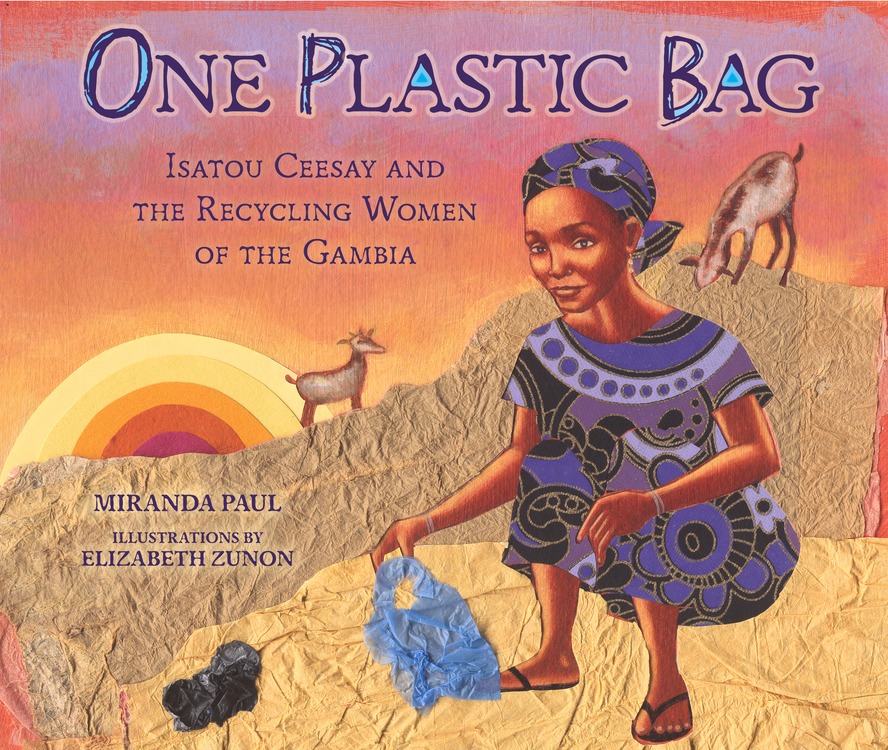 One Plastic Bag wins Eureka! Honor Award for nonfiction from the California State Reading Association. Read more here.
One Plastic Bag, the book that celebrates a creative solution
to a real-world problem, is now available in several countries!
One Plastic Bag: Isatou Ceesay and the Recycling Women of the Gambia
was released on February 1, 2015.
Buy the book now – available at:


and many other booksellers in the U.S. and beyond.
More info about the book is available in the press kit or on the explore the book page.