Learn about the Gambia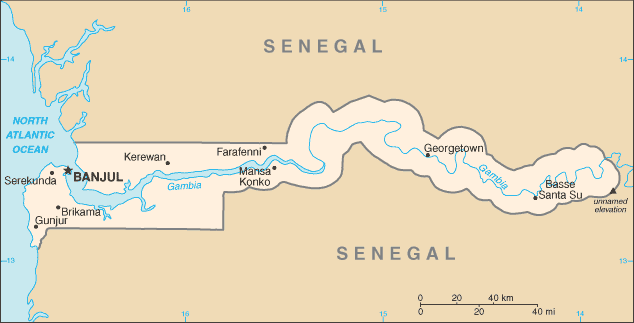 Map credit: CIA Factbook (US Gov)
The Gambia may be the smallest country on Africa's mainland, but there is surely a lot to know about it! Here are some resources about the Gambia for parents, teachers, homeschool educators, or librarians to share with young learners.
About the Gambia – Quick Fact Sheet for Kids
Looking for even more resources? Visit our Teacher Resources page for a fun word find activity and other educational tools related to the One Plastic Bag book.
If you're looking for a live, interactive presentation on the Gambia, consider inviting author Miranda Paul and activist Isatou Ceesay to visit your school in-person or virtually through Zoom, Teams, Meet, or Skype. More info on booking Miranda & Isatou can be found here.